A conversation with Andrew Thomson
Hickory-shafted putters, links golfing surfaces, tall zoysia rough, and courses with a certain "crudity" to the turf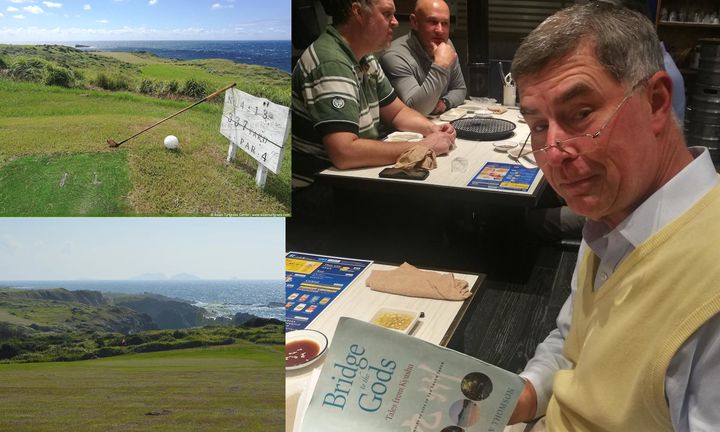 Andrew Thomson joined me from his home in rural southwestern Japan to discuss the variety of playing surfaces one can find around the world. And you won't find many people as well-traveled, nor as familiar with the types of playing surfaces, as Andrew.
When we spoke, he had just returned from England and Scotland, where he had played Hoylake, Royal Birkdale, and Royal Lytham & St. Annes—his father won Open Championships at those courses—then gone to St. Andrews (where his father also won the Open) for the 150th Open Championship via Alwoodley and Ganton.
You can watch this wide-ranging ATC Doublecut on YouTube.
We talked about those courses and Royal Melbourne and Hirono and Tokyo GC—Andrew has been the longtime chairman of the Japan Hickory Golf Association. We also discussed remote island courses in Japan that almost no one has heard of and that give practical prizes such as dishwashing liquid for winners of club events, about the variety (or lack of it) in Japanese golf, and about his book Bridge to the Gods: Tales from Kyushu.
If you prefer, you can also listen to our conversation as a podcast.