Bermudagrass stolons and zoysiagrass rhizomes
One of the things I've noticed when growing grasses in pots is the striking difference between aboveground stolons produced by bermudagrass, and underground rhizomes produced by zoysiagrass.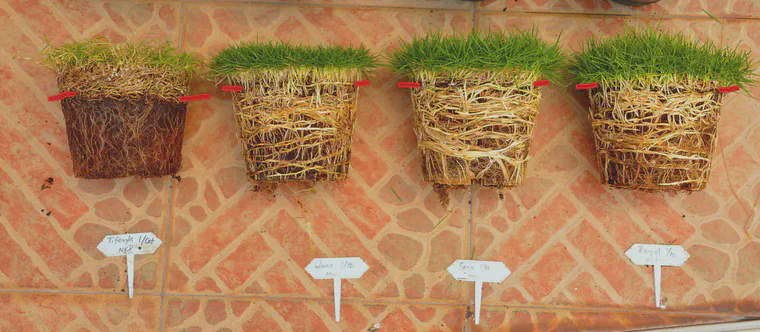 This difference in growth habit has implications for wear recovery, divot recovery, and surface preparation in general. It's especially important to be aware of this when cutting sprigs.