Is this the best extra hole in golf?
I'm sometimes asked what my favorite golf course is. That's a tough question to answer, because I don't really rank courses that way. My way of ranking is more eclectic—I make lists of the best courses I've seen inside racetracks, best golf courses accessible only by boat, best extra holes, that sort of thing.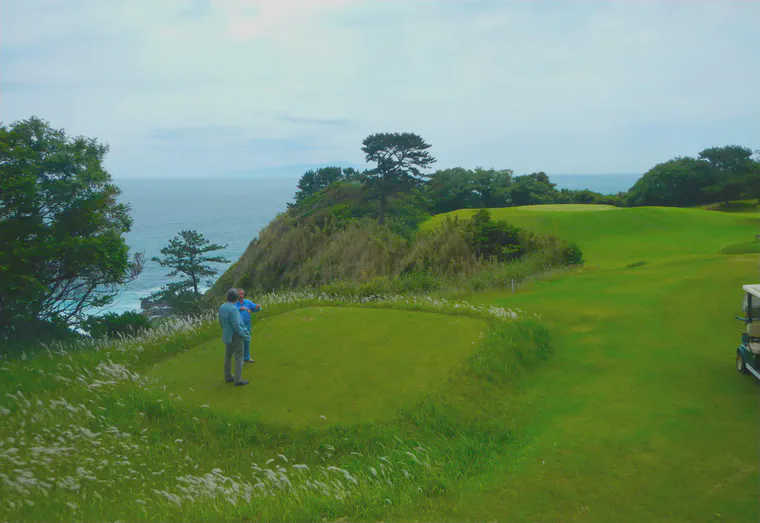 For extra holes, my favorite is on the Fuji course at Kawana Hotel.1 It's a little unused par 3 on a spectacular piece of ground beside the Pacific Ocean. As you can see from the map below (which you can find in the clubhouse), the property has a lot of oceanfront. Both the Oshima and the Fuji courses have commanding views of the ocean. On the Fuji course, one gets out to the lighthouse behind 11 green, and then turns back to play the stretch of holes along the ocean and back up to the hotel.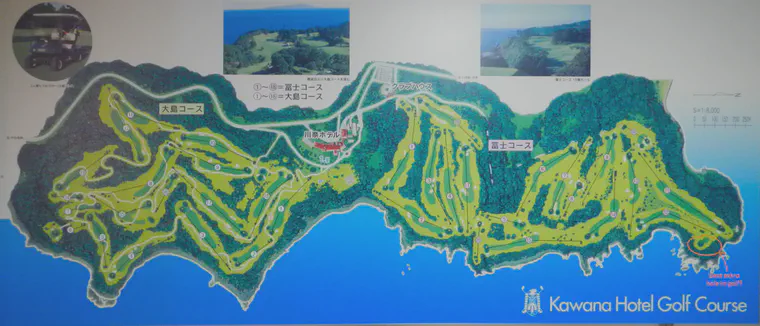 But to your left, there sits a green with no flag. An extra hole.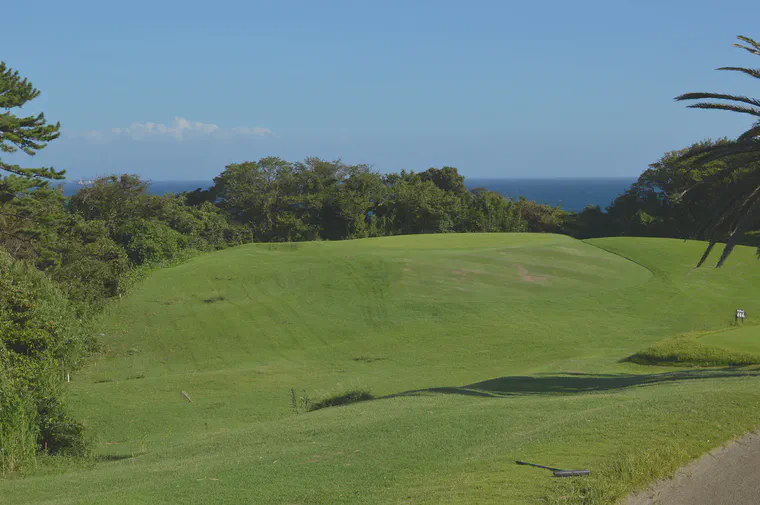 I like extra holes, because they allow for all kinds of maintenance work to be done while closing one hole, bringing the extra hole into play, and through that being able to do improvement and maintenance works without disrupting golf play.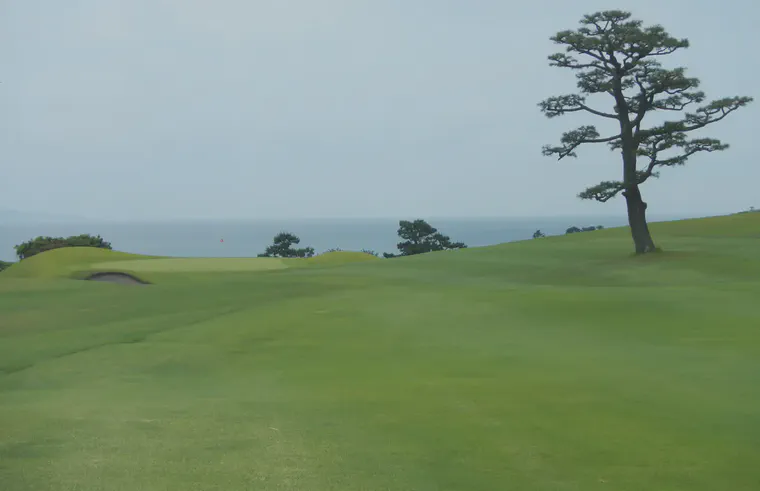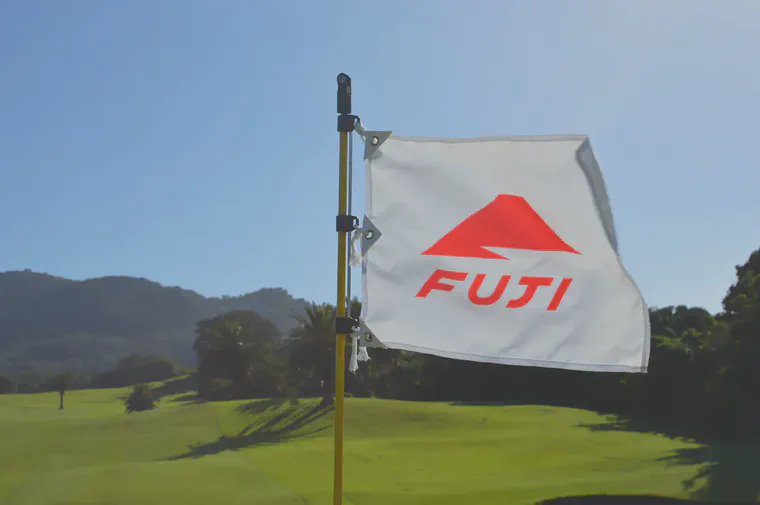 ---
An interesting note related to grass—the Fuji course is the best course in the world with zoysia (korai) putting greens, if one considers best as the course consistently ranked the highest in world's best courses lists. ↩︎