Flights and favorite turf photos of 2022
I got to see a lot of beautiful and interesting turfgrass around the world in 2022. I looked through my photos from the year and chose these as my favorites.
Before getting to the turf photos, though, I like to check where I went by air. There was so little air travel in 2020 and 2021 that I did not bother making a map for those years. It was a relatively busy year for travel in 2022—my 2019 flight map was 56 flights for 161,473 km, by comparison.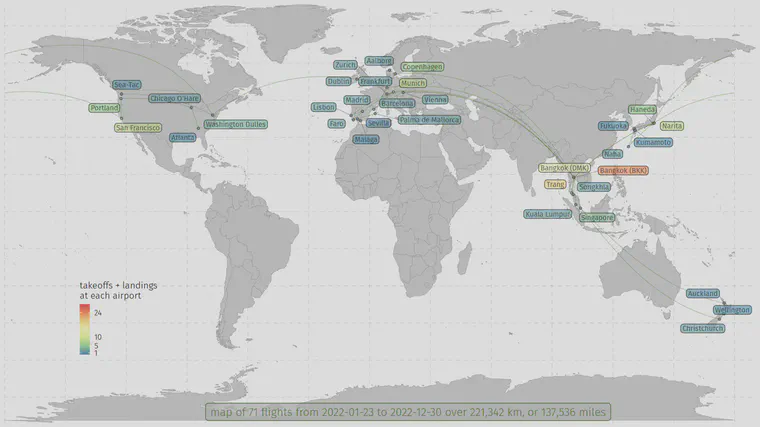 Now for the photos.