Fairway aerification with no clean-up required
The maintenance equipment used on Japan's golf courses is usually similar to what is used in other parts of the world, but sometimes the equipment is quite different—the Yanmar helicopter comes to mind.
Many courses on the island of Hokkaido in northern Japan have creeping bentgrass fairways. On a visit there in late May of 2012, I saw the self-collecting fairway aerifier in action, and was surprised at how fast the fairways can be cored, and at how clean the finish is.
I don't think this is a Japanese machine, actually, but I also haven't seen it used anywhere else.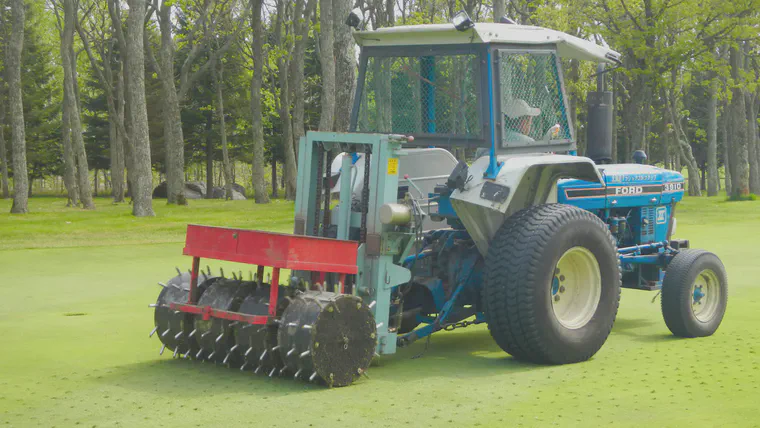 The cores are collected in central drums and are emptied in about a minute beside the fairway.
After that fast and clean coring of the fairways, sand topdressing was applied, and these creeping bentgrass fairways were ready for the upcoming summer season.