Golf rounds and days open
Japan has the world's second-largest golf industry—it's a big business. One of the many things I find fascinating about golf in Japan is the amount of practical data collected and shared among clubs and among greenkeepers. One set of data is the number of rounds played per month.
I looked at those rounds for the 190 golf facilities in Fukuoka prefecture. The round numbers shown in the chart here are adjusted to an 18 hole basis. Of the 190 facilities, four have 9 holes, 158 have 18 holes, 21 have 27 holes, and seven have 36 holes.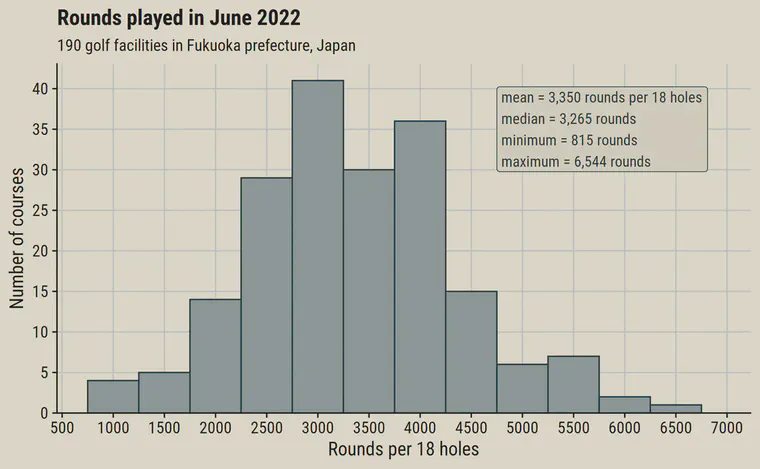 The clubs report the number of rounds played by members, and the number of rounds played by visitors. Most clubs have some type of membership system, and most clubs are also open to visitor play. Members pay a reduced green fee, can participate in member competitions, and have preferred access to tee times.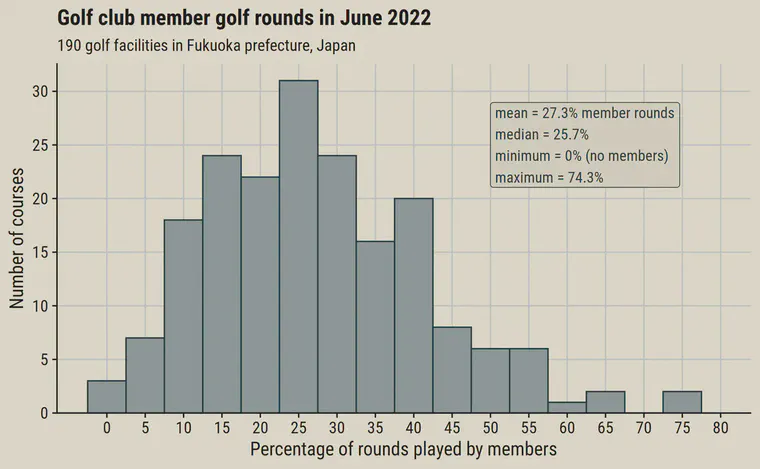 The clubs also report the number of business days (days with the course open for play) during the month.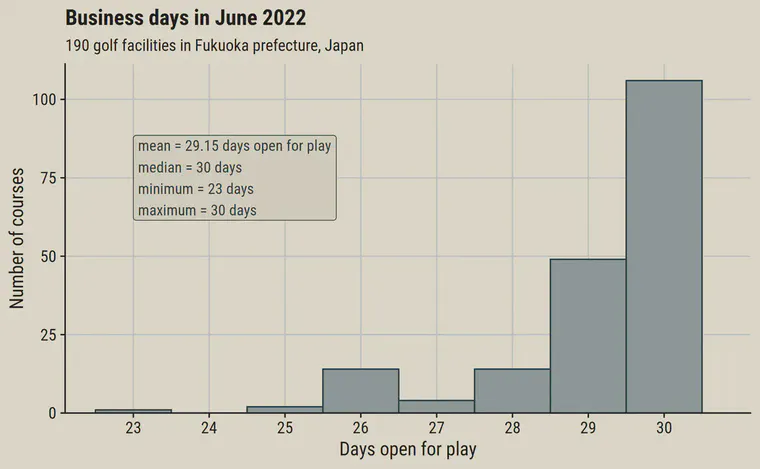 There were 106 facilities that opened every day in June, and 49 were closed only one day. There aren't many days when the course is closed for maintenance in Japan. But that's how it goes when operating a facility as a business.