Divot problems (or not) on manilagrass tees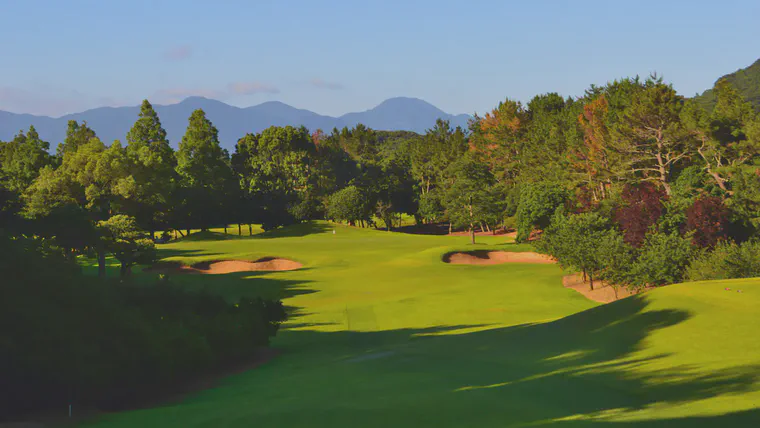 I've written about perceived divot problems on manilagrass (Zoysia matrella) tees. To summarize, I've heard many objections (in theory) to the use of manilagrass on tees in Southeast Asia, the thought being that manilagrass grows slowly and divot recovery may be too slow for this grass to be suitable on tees.
On this topic, it is relevant to consider the approximately 2,350 golf courses in Japan with manilagrass tees. Those tees are played for almost half the year when the grass is dormant. The grass cannot recover from divots at all during that dormant period, yet it still produces an excellent tee surface. If this grass can be used to produce excellent tees when it grows for only half the year, one expects that manilagrass will do just fine on tees in Southeast Asia where it never goes dormant.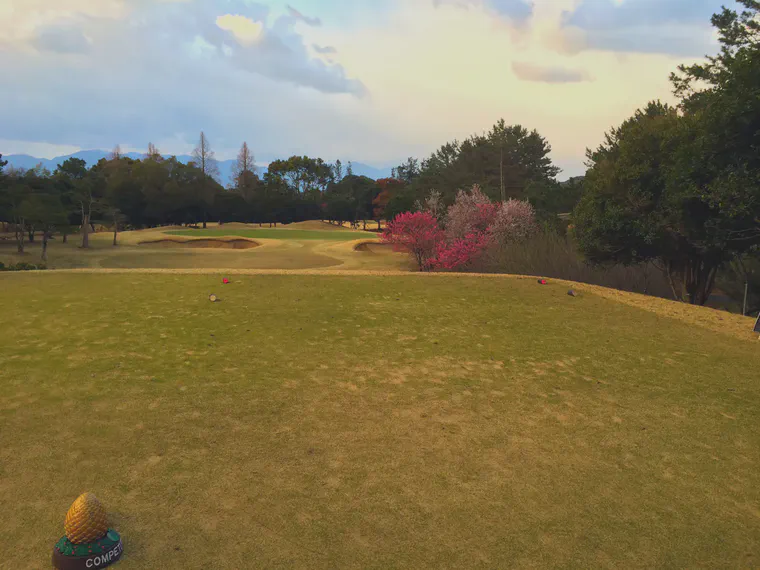 Manilagrass tees, even on a heavily used par 3, as shown above, still have a lot of grass after an autumn, winter, and spring of play on the dormant turf. Soon after the grass starts growing in April, the tee will be almost 100% grass, with nary a divot to be found.
Muang Kaew GC in Bangkok has about 72,000 rounds every year. During the peak season, 220 golfers play every day. The manilagrass tees never go dormant, nor do they suffer from severe divoting problems.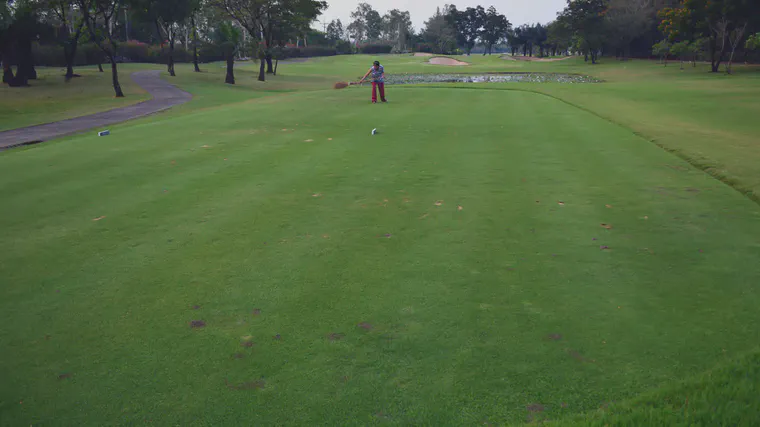 There are still divots, of course, but for a course with more than 70,000 rounds a year, to have this type of condition on the most heavily-divotted section of a par 3 tee, tells me that manilagrass grows plenty fast enough to recover from divot damage. Plus, manilagrass is more resistant to divot injury than bermudagrass (Cynodon spp.).