Of trees, turf, and tropical tournament golf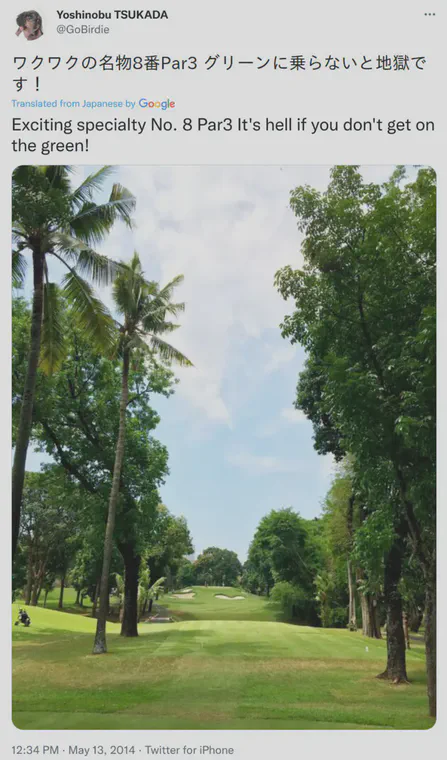 Yoshinobu Tsukada shared this photo of the par three 8th, at Wack Wack's East Course during the 2014 Philippine Open. This is one of the classic short holes in Asia. One notices a lot of trees, with just a narrow corridor for play.
In a tropical climate, trees and shade can be a desirable feature on the golf course. Shade is certainly welcome, at least from the players' point of view.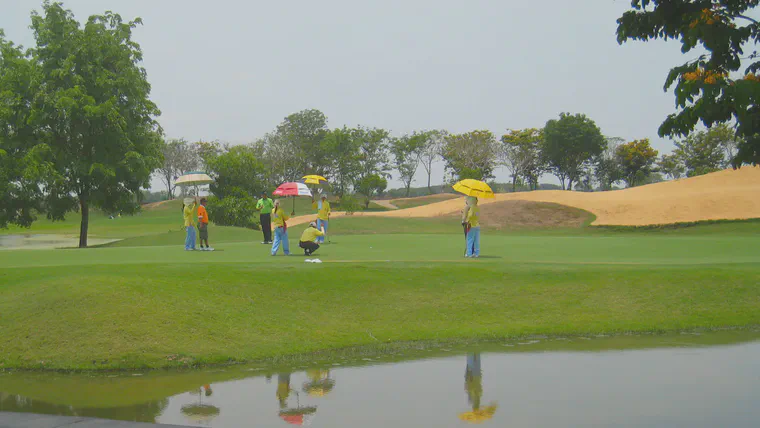 Not all grasses can handle the shade from clouds, combined with the shade from trees. At Wack Wack's East Course, there is manilagrass on the greens, and tropical carpetgrass on fairways and rough. These grasses, tropical carpetgrass (Axonopus compressus) and manilagrass (Zoysia matrella), are two species that can tolerate low mowing (less than 5 mm) under appreciable tree shade in a tropical climate.
If one wants to have grass, and have trees, then these are the grasses that work. And they require minimal inputs, can be mown as short as one likes, and they can be maintained to the highest level for international tournaments.
These species also work on the courses that want to have good playing conditions, but may not have an irrigation system, or a big budget.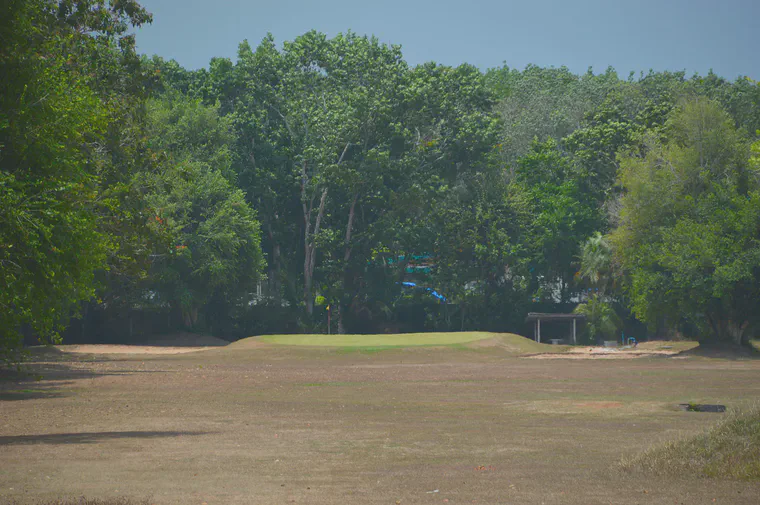 And when it rains, these species can handle the tropical rains just fine. But most importantly, they are the species that tolerate low mowing in tree shade in a tropical environment.