Seashore paspalum seed from Oregon, really!
Sea Spray seashore paspalum seed really is grown in Oregon.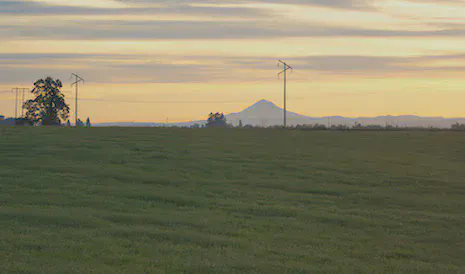 Gordon Zielinski sent me the above photo from his Sea Spray seed field near Brooks. This is at sunrise with Mt. Hood in the background and the seashore paspalum field almost ready for harvest.
We use the seed in tropical areas, but it is grown in the heart of Oregon's cool season grass seed production area at about 45° N latitude.