An observation about seedheads in zoysia at putting green height
One of the interesting differences between zoysia varieties is their seedhead production. On putting greens, the seedheads have a white or silvery appearance. I'm not sure that golf players notice the seedheads, but the seedheads are obvious to turfgrass managers when they look at the sward.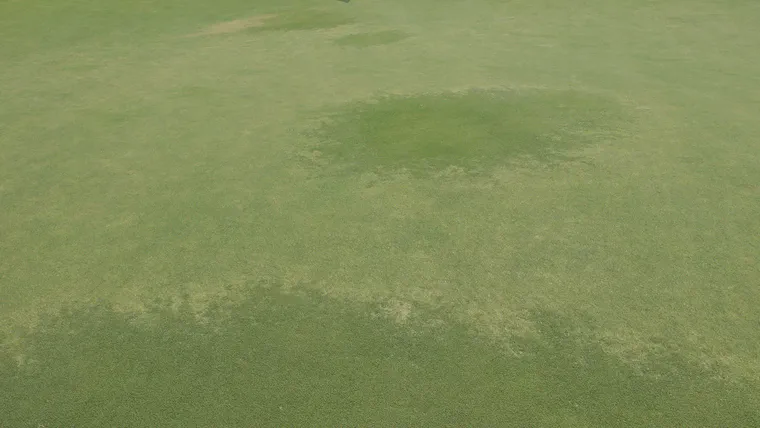 In South, East, and Southeast Asia, it's not uncommon to see zoysia growing in bermudagrass putting greens. When the zoysia is creeping in around the edge of the green, then it's obviously vegetative encroachment, and one can know that the type of zoysia on the green is the same as that at the edge of the green.
A more interesting situation can occur when zoysia patches develop in the center of putting greens, far from the edge. These patches are mostly growing from seed.
These patches also show a lot of diversity in color and leaf texture and growth habit. And, I've noticed, in seedhead production at putting green height.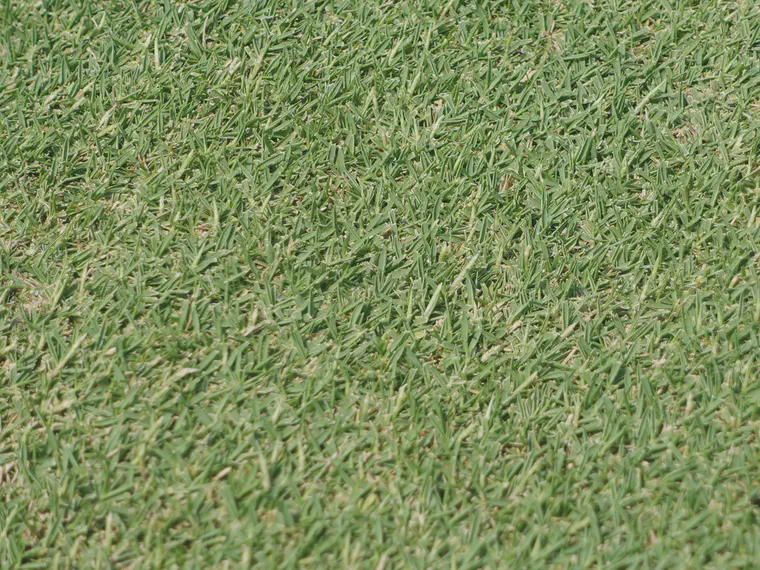 Some types of zoysia produce a lot of seedheads at putting green height. I find them unsightly. I don't know that the casual golfer would complain about seedheads on greens. But there are also zoysia varieties that produce fewer or no seedheads at putting green height when managed in the same way as types that are prolific seedhead producers.