Turfgrass Mystery: where can we find this beautiful grass?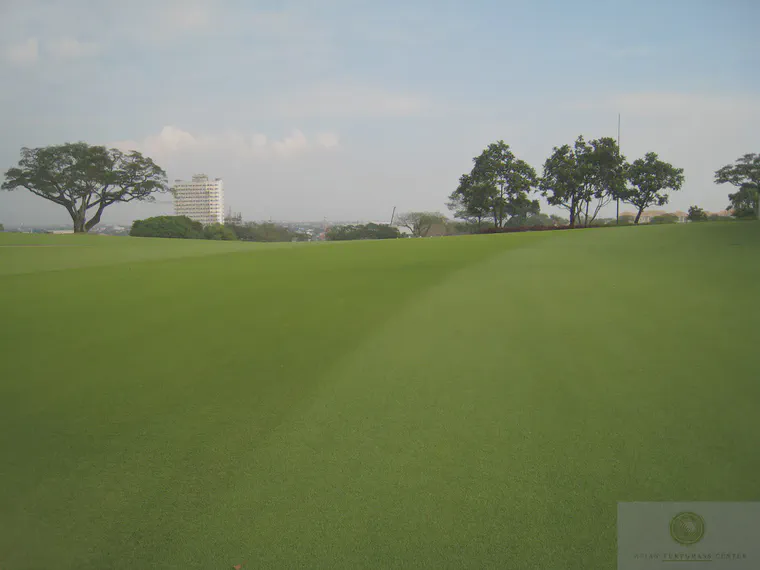 This might be an easy one. The picture above is manilagrass (Zoysia matrella) and was taken in December 2009. If you've followed this blog, you will know that I am a big fan of manilagrass in East and Southeast Asia, as this native grass produces a fine turf with fewer problems than other grasses in this part of the world. The grass in this picture is perhaps the best example and the best-maintained large sward of manilagrass in Southeast Asia.
The simple turfgrass mystery was … where was this photo taken? This turf is at the Manila American Cemetery.
The turf here is not only some of the best manilagrass in Southeast Asia, it may be the best large sward of turf in all of Asia. The fine lawns at the Manila America Cemetery are spread over more than 31 hectares and are usually mown at less than 20 mm.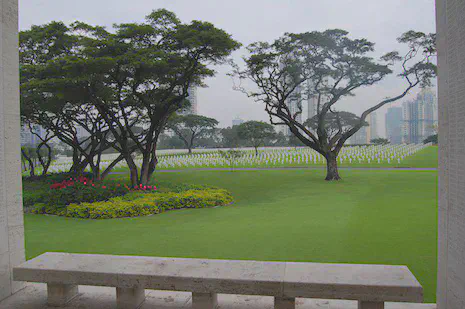 The grass here should be studied by whoever works in turfgrass management in Asia. For more than 50 years, the manilagrass has produced an excellent surface here, and the native manilagrass has many advantages over the Cynodon and Paspalum species that are often planted in Southeast Asia.