April 27 webinar on critical maintenance in 2020
I'll be teaching a webinar on April 27 for Campus del Césped about critical turfgrass maintenance this year. Abstract and registration here. This seminar will be available in Spanish and in English.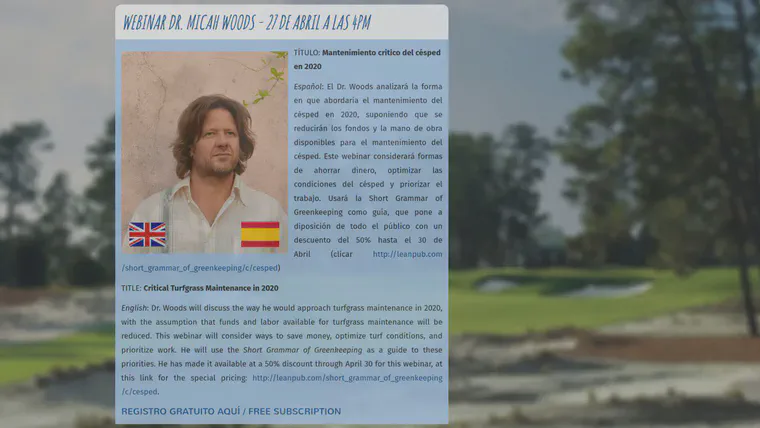 I'll be discussing the way I would approach turfgrass maintenance this year, and I'll use my book A Short Grammar of Greenkeeping as a guide. The book is available at a 50% discount through the end of April with this coupon code.