Getting around the golf course in a kei truck
I've written about getting around the golf course on a sulky, but an even more common method of transport is the kei truck.
It's convenient to use kei trucks.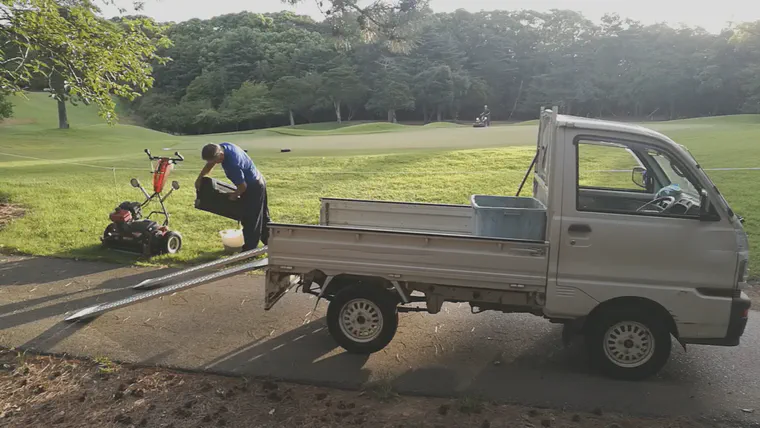 A kei truck easily transports two people and two walking mowers, plus clipping volume buckets and other accessories, like the ramps that are used to roll the mowers into the bed of the truck.
When it's raining—and it rains a lot in Japan—you can get around the course without getting soaked. That's why course maintenance yards are usually filled with kei trucks.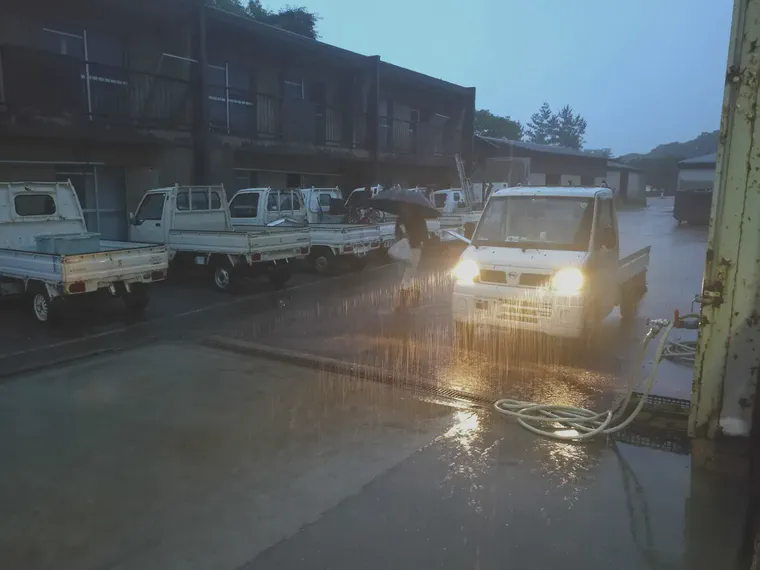 They've got lights, windshield wipers, radios, heaters, and you can get a license plate and make them street legal if you like.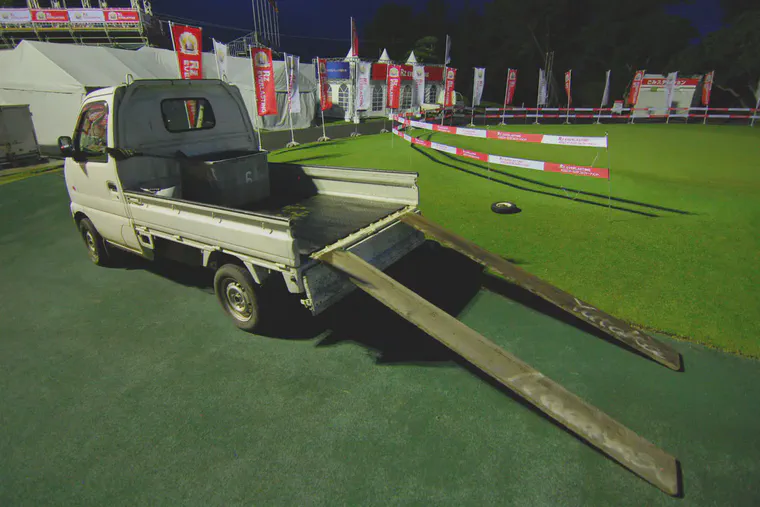 These lightweight trucks are the standard utility vehicle for golf courses in Japan.