How much did the grass grow underground?
I spent a couple hours today collecting total organic material (OM246) samples and soil nutrient samples. When this Tifeagle bermudagrass green was tested for total organic material twelve months ago, the OM2 (total organic material in the top 2 cm) was 11.3%.1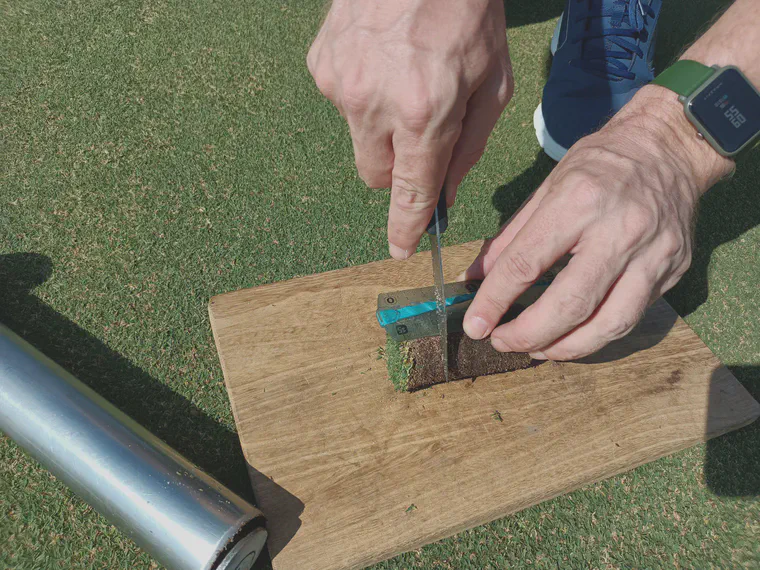 When the samples collected today are tested, I'll know what the OM2 is right now. And I'll also know how much the grass grew underground. At least I'll be able to make a pretty good guess at it.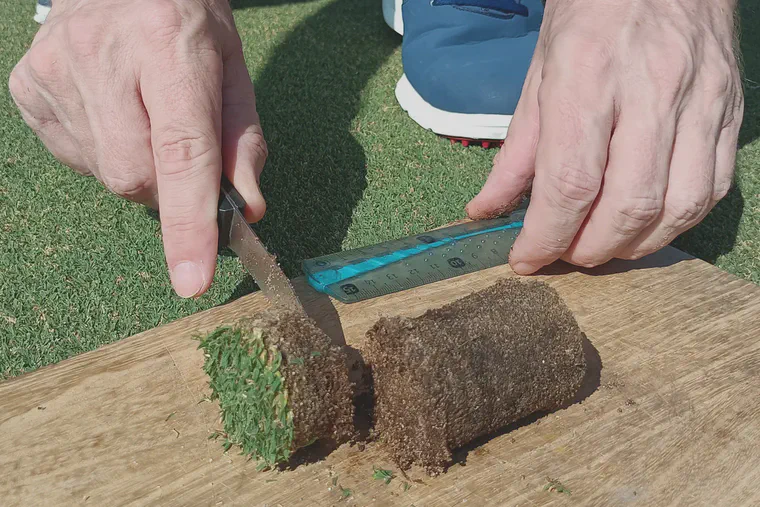 How does that work, you might ask? Well, the change in total organic material over time is part of the answer. Most professional turfgrass managers will know how much sand was applied to the rootzone. That's another part of the answer. And if one has removed some of the soil (and the small amount of organic material that comes with it), that can be part of the answer too.
The
OM246 calculator
calculates the accumulation rate of total organic material.
The OM246 calculator takes these inputs and calculates the accumulation rate.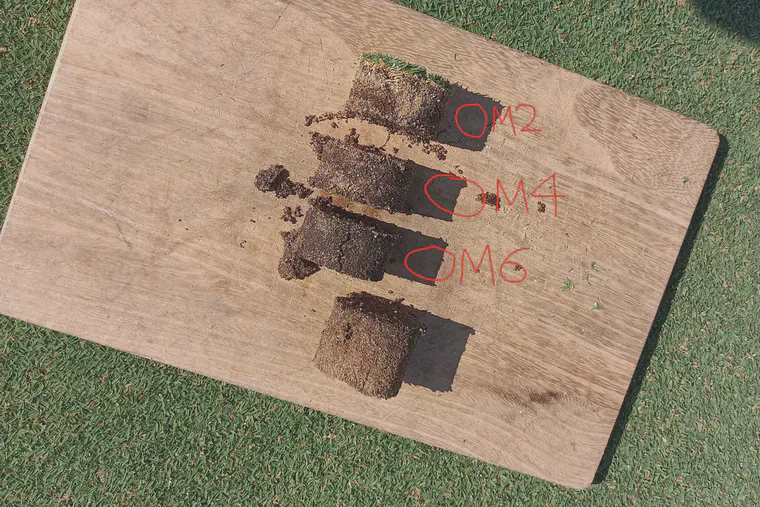 With clipping volume, one can find out how much the grass grew aboveground. With OM246, one can do the same underground. Not only can one find the total amount of growth underground, but it's also possible to check where that happened because of the different depths measured with OM246 testing.
---
The soil organic matter (the organic fraction of the soil excluding the undecomposed living and dead plant and animal material) to a 10 cm depth was 3.29% on this green twelve months ago. ↩︎