Converting between soil test extraction methods
The MLSN guidelines were developed using a database of soil test results from good performing turf. The Mehlich 3 extractant was used to obtain these results.1 That leads to a common question, one that goes something like "I'd like to use MLSN but my soil test was done with a different extractant. Can I still use MLSN? How should I proceed?"
I've answered this question in a number of ways. And in this blog post, I share an excellent resource from Ohio State University.
ANR-75: Converting between Mehlich-3, Bray P, and Ammonium Acetate Soil Test Values.
You can read that document to see conversion values for the Ohio and Indiana region for converting Mehlich 3 potassium, calcium, and magnesium to their expected equivalent amount with an ammonium acetate extraction—or vice versa. And there are also conversions provided between Mehlich 3 and the Bray 1 extraction.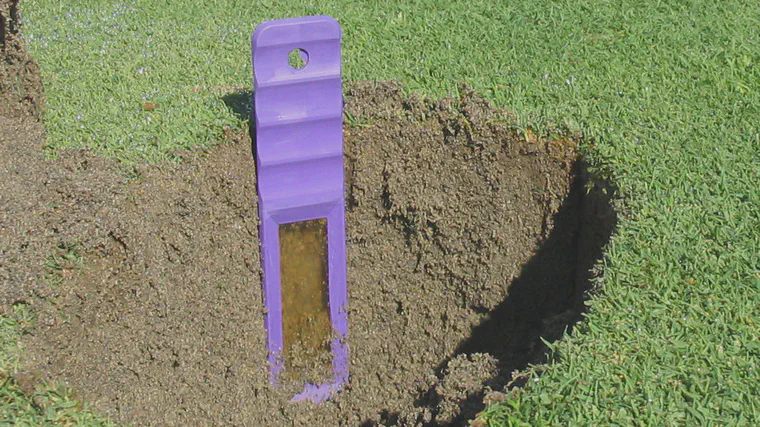 Based on my research, I've recommended in the MLSN cheat sheet to use a factor of 1.2 to convert ammonium acetate K, Ca, and Mg to expected results with a Mehlich 3 extractant. The OSU document (see Table 2) recommends for their regions' soils to use factors of 1.14 for K, 1.15 for Ca, and 1.24 for Mg
There are a couple other options besides trying to convert test results from a different extractant to the expected value had the test been done using Mehlich 3. One option, if you have enough data, is to use your regional data from good-performing turf and the common extraction method in your region to find an MLSN value for soils in your region. Another option is to do soil tests with Mehlich 3.
---
The MLSN database does include Olsen (0.5 M sodium bicarbonate) and Bray 2 data for phosphorus. You can see these values (6 mg/kg for Olsen, 30 mg/kg for Bray 2) in the MLSN cheat sheet or you can analyze the MLSN data for even more details. ↩︎