Can soil samples dry too much?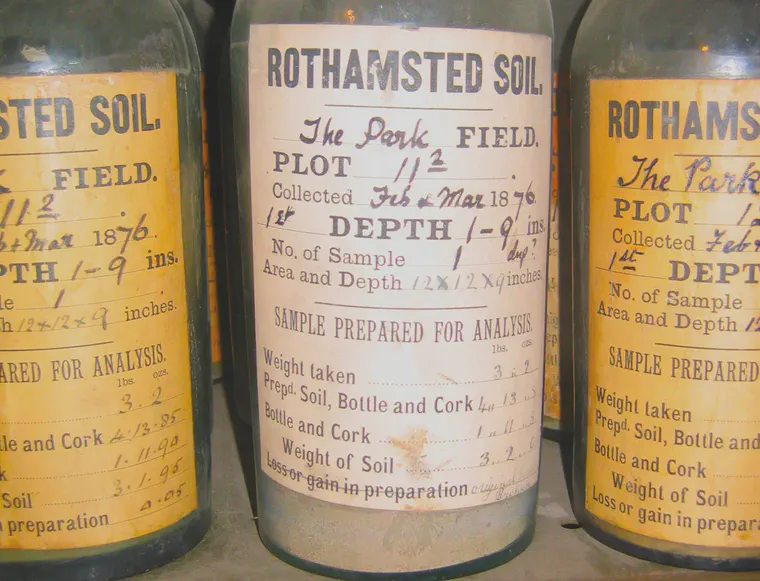 I recommend drying soil samples before sending them to the lab for testing.1 There are a few reasons for this:
drying the soil stops microbial activity
drying the soil stops chemical activity
drying the soil reduces shipping weight
When I take a soil sample, I want to test for the conditions that existed at the time the sample was removed from the soil. I don't want plant growth, root uptake, mineralization, and ion exchange to continue for some undetermined duration of time, at undetermined soil temperatures, between the time the sample is collected and the time the sample is tested.
I was recently asked if an extra week of drying would cause any issues for some OM246 (total organic material) tests. Nope. Once dry, those samples are dry. I don't expect an extra week, month, year, or decade would cause much difference in the results.
I was reminded of the samples in the Rothamsted archive. The photo above shows samples from the Park Grass that have been stored in a dry condition for more than a century. That's the standard method for long term storage of soil samples.
---
That's for most tests that I request on soil. You can check with the lab you use for alternative instructions for that lab or for the specific tests you are doing. ↩︎