Le Tour de France de Micah Woods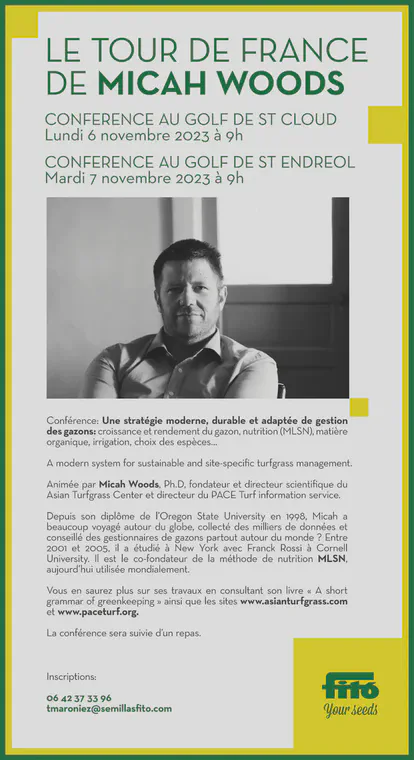 I'm leading seminars in Paris and in the south of France to discuss maintenance strategies for more sustainable turfgrass management. The topics to be discussed are the latest developments and ideas related to many of the topics I've been studying: MLSN, clipping volume and growth rate, water management, soil organic matter and total organic material (OM246), grass species selection, playability, and so on.
How can I distill all this into a single short presentation? We will find out next month!