Kurofune keeper
You may recall that I went shopping for golf magazines at 4 a.m. on August 23. What was that about? There was a feature article in that week's new issue of Weekly Golf Digest about Andrew McDaniel.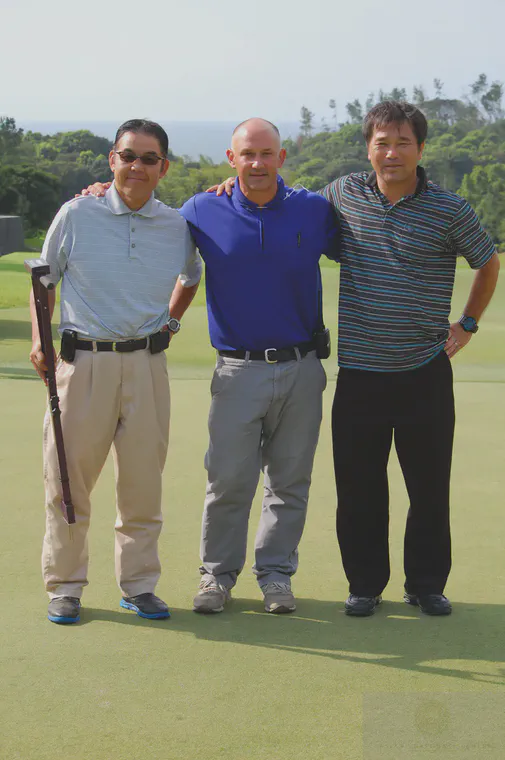 I could get the gist of the article by looking at the photos. But I didn't realize it went into so much detail and stretched to such a length in English. Thanks to translator Yukio Ueno, this profile of Andrew McDaniel (assistant general manager and golf course superintendent at Keya GC in Fukuoka) from the September 4 issue of Weekly Golf Digest is now available in English.
The article makes an interesting turf read this weekend. Japan is the world's second largest golf market, after the United States, but there are a lot of misperceptions about it and few foreigners work on golf course maintenance in Japan. This article, titled "Greenkeeper with blue eyes," gives a Japanese perspective on an American working as a greenkeeper in Japan. In Japan, the person who is responsible for the care of a golf course is called a greenkeeper; the equivalent position in the United States would be golf course superintendent.
Previous articles about Andrew in the Japanese press have referred to him as a "kurofune keeper." There is an intriguing perspective in this "blue-eyed greenkeeper" article, both from the writer, and from the comments in the article by Andrew and by the people who work with him every day.