The top 10 posts of 2020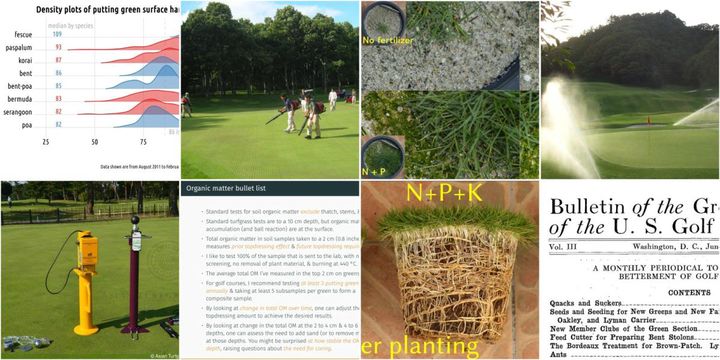 These posts had the most views in 2020. Here they are, on all kinds of topics.
[1] February, Soil organic matter: a bullet list, summarizing key points related to its measurement and its management at the soil surface.
[2] February, Before your next calcium app, read this which points out that irrigation water contains, on average, 7 times more Ca than the grass uses.
[3] July, Hollow-tine cultivation and solid-tine spiking both failed to alleviate summer bentgrass decline which was a surprise to a lot of people.
[4] May, Putting green organic matter by depth in the soil goes into more detail about this topic.
[5] May, Algae, sand, and phosphorus shows how P and sand surfaces don't mix for long.
[6] April, When grass grows more, it makes more roots, which I think is useful to remember if one wants more roots.
[7] April, Surface hardness of eight grass species on putting greens in one simple chart.
[8] February, Quacks and Suckers and let's hope we are neither.
[9] May, Sand topdressing by growth rate and clipping volume which proposes adding 1 cm3 of sand for every 1 cm3 of clipping volume. That works out to 1 mm of sand for every 1 L/m2 of clippings.
[10] April, Four tools to measure surface hardness describes the 4 tools and discusses their advantages and drawbacks.
Those were the top 10 this year. Thanks to everyone for reading.
---
The top posts from previous years are at these links: