Manila American Cemetery
A new video from the ABMC showcases the largest of all American overseas military cemeteries
The American Battle Monuments Commission (ABMC) has a new series of videos about each of their facilities. I watched this one about the Manila American Cemetery with special interest. I think you'll be impressed when you see this.
The cemetery is so large that I've never been able to take photos that capture the scale of it. The aerial views in the video are superb, and give a better sense of the vast size of the grounds.
The Manila American Cemetery is the largest of all the overseas cemeteries. The graves sit in a fine lawn of manilagrass — more than 31 hectares (77 acres) of highly maintained turf that I've written about before as "the best-maintained large sward of manilagrass in Southeast Asia." And it is at a stunning location, on a small hilltop, right in the middle of Metro Manila.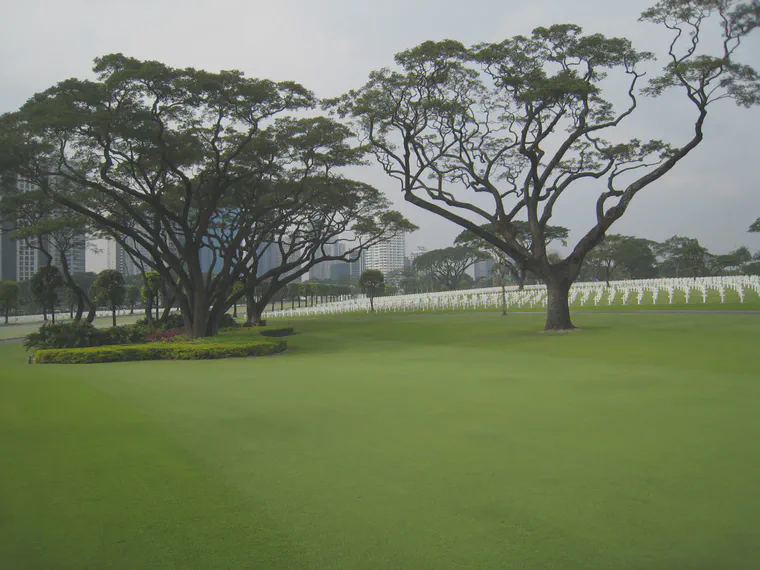 Before my first visit to the cemetery, I'd heard from friends in the Philippines about the quality of the turf there. Since that first visit, and many times since, I've had a chance to study the grass at the cemetery and to reflect on many things — life, death, war, sacrifice, love, loss, honor, dedication.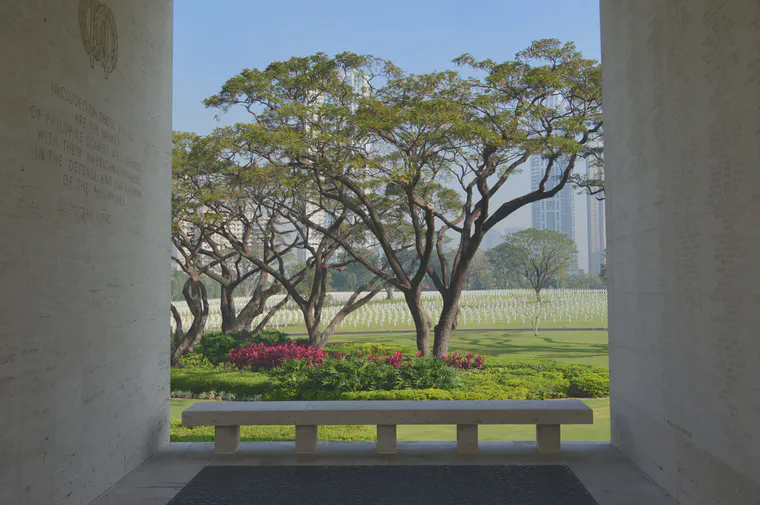 One of the great honors I've had in my career was the opportunity to perform advisory work for the ABMC here. This is one of the favorite projects I've worked on, and it always will be.